DAS WELTKULTURERBE IN 2022!
The World-Cultural-Heritage
Hallo-Wach!
The free English translation you may find below!
Monki der Bombay-Kater
Wie konnte es nur so weit kommen, dass fast jeder diesen folgenden Text richtig, richtig gut und als entspannend einordnen wird und gleichzeitig alte Menschen abgeschoben und in die Altersheime weggesperrt werden, da man sich lieber mit einem Tier unterhält oder beschäftigt? ??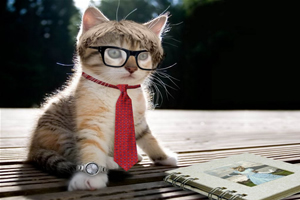 ______________________________
Auszug aus dem Internet:
Mein kritischer Mitbewohner!
Bombay-Kater Monki und ich teilen uns eine Dachwohnung. Als Kater legt er sehr viel Wert auf eigenen Freiraum. Deshalb habe ich ihm eine Katzentür aufs Dach gebaut.
Leider respektiert er nicht immer die Terrassen der Nachbarn und macht schon mal Yucca-Palmen zum Kratzbaum. Als ich mich dazu entschloss, eine Katze zu Hause zu halten, hatte ich anfangs viele Dinge nicht bedacht, die ich nun anders machen würde. Zum Beispiel bin ich mit Monki recht schnell umgezogen, was ihn sehr verwirrt hat.
Denn Katzen neigen dazu, sich sehr schnell ihr Revier abzustecken und mögen Umzüge eigentlich gar nicht. Daher empfehle ich Interessierten, erst über ihre Lebenssituation nachzudenken: Kann ich mir das Tier leisten? Habe ich genug Zeit, mich um die Katze zu kümmern? Habe ich Platz in meiner Wohnung?
Was meinen Kater ausmacht
Der Vorteil einer Katze ist, dass sie ein sehr selbstständiges Tier ist. Allerdings sind Katzen auch sehr fordernd. Man sollte ihnen auf jeden Fall genug Freiraum lassen.
Natürlich habe ich Angst, dass dem Tier bei Streifzügen durch die Nachbarschaft einmal etwas passiert; dort kennt aber jeder meine Katze und wirft inzwischen ein Auge auf sie. Natürlich kann nicht jede Katze auch nach draußen, gerade an Straßen mit starkem Verkehrsaufkommen würde ich sie nicht raus lassen. Mein Monki gibt mir sehr viel zurück, ist sehr verschmust und freut sich, wenn ich mich mit ihm beschäftige. Wenn ihr ihn näher kennenlernen wollt, schaut euch die Bilder unten an.....
​
___________________________
Meine Person kann nicht wirklich nachvollziehen, dass man ein Großteil seiner Zeit, die man auf Erden begrenzt zur Verfügung hat, mit einem Tier als ein anerkanntes Familienmitglied, als ein Lebenspartner oder als ein Freund viel lieber verbringt als mit der eigentlichen Familie oder mit Freunden.
Am Ende seines Lebens kann man dann darauf hinweisen, dass man für ein Tier oder für mehrere Tiere gut gesorgt hat und diese ggf. sogar noch beerdigen konnte.
Eine Lebensleistung, die einen echten WERT hat ! ?
Nur welchen Wert denn ? ??
Hello-Wake!
Monki the Bombay Cat
How could it have come to this that almost everyone will classify this following text as really, really good and as relaxing and at the same time old people are being deported and locked away in old people's homes because you would rather talk or occupy yourself with an animal? ??
_________________________________________________________
Excerpt from the Internet: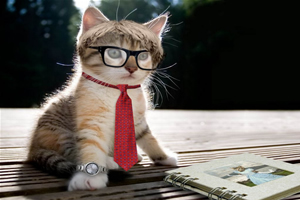 My Critical Flatmate!
Bombay cat Monki and I share an attic flat. As a cat, he attaches great importance to having his own space. That's why I built a cat door on the roof for him.
Unfortunately, he doesn't always respect the neighbours' terraces and sometimes turns yucca palms into a scratching post. When I decided to keep a cat at home, I didn't think about many things at first that I would do differently now. For example, I moved Monki quite quickly, which confused him a lot.
Cats tend to stake out their territory very quickly and don't really like moving. Therefore, I recommend interested people to think about their living situation first: Can I afford the animal? Do I have enough time to take care of the cat? Do I have space in my flat?
What my cat constitutes
The advantage of a cat is that it is a very independent animal. However, cats are also very demanding. You should definitely give them enough space.
Of course, I'm afraid that something might happen to the animal when it roams the neighbourhood; but everyone there knows my cat and now keeps an eye on it.
Of course, not every cat can go outside; I wouldn't let it out on streets with heavy traffic. My Monki gives me a lot in return, is very cuddly and is happy when I spend time with him. If you want to get to know him better, have a look at the pictures below.....
_______________________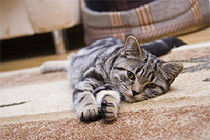 _______________________________________________________________________
My person can't really comprehend that one spends a large part of one's limited time on earth with an animal as a recognised family member, as a life partner or as a friend much rather than with the actual family or friends.
At the end of one's life, one can then point to the fact that one has taken good care of an animal or several animals and was even able to bury them if necessary.
A life achievement that has real VALUE ! ?
But what value indeed ? ??